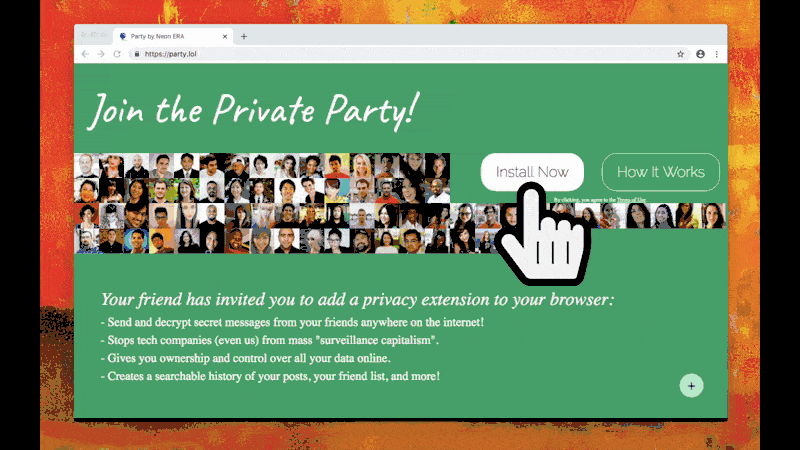 We've had problems with the chrome store blocking us.
So we recommend installing it manually instead:
1. Click download, then unzip.
2. Go to "chrome://extensions/" in your URL bar.
3. Toggle developer mode on.
4. Click load unpacked, select the unzipped folder.
5. Party! Go send a secret post on FB!
- Mobile, Safari, IE/Edge support coming soon.
- Brave, Firefox, Opera, etc. work similar to Chrome's manual install.